---
🅳🅸🆂🆃🅸🅻🅻🅴🆁🆈 🅵🅰🅲🆃🆂
𝘾𝙤𝙪𝙣𝙩𝙧𝙮 – 𝘾𝙞𝙩𝙮 – 𝙍𝙚𝙜𝙞𝙤𝙣: USA – Lynchburg – Tennessee
𝙁𝙤𝙪𝙣𝙙𝙚𝙙: 1866 (The first registered distillery within the USA)
𝙎𝙩𝙖𝙩𝙪𝙨: Operating
𝙊𝙬𝙣𝙚𝙙 𝙗𝙮: Brown-Forman
𝙒𝙚𝙗𝙨𝙞𝙩𝙚: https://www.jackdaniels.com/
𝙋𝙧𝙤𝙙𝙪𝙘𝙩𝙞𝙤𝙣 𝙘𝙖𝙥𝙖𝙘𝙞𝙩𝙮 𝙥𝙧. 𝙮𝙚𝙖𝙧: about 117 million liters per year
𝘿𝙖𝙩𝙚 𝙫𝙞𝙨𝙞𝙩𝙚𝙙: 2018, May 11th
---
I must admit that I have shamefully belonged to the group of people who have not necessarily liked bourbon very much, but have also just poured it down and mixed it with various soda products – It has changed significantly after I started tasting different kinds of bourbon, and this has clearly broadened my horizons.
My wife and I where visiting my American Family from the time I was an exchange student in Mississippi, and traveling around to se more of America. A natural choice for me was to visit The Jack Daniel Distillery. To see how the giant brand was made, so we planed our travels to pass through Lynchburg In Tennessee.
Lynchburg is almost built around Jack Daniel's distillery – a giant machinery and the nerve of the city. Somehow, however, they have caused this huge area to dazzle into the landscape and that much that we talked about probably being nearby, but could not see where it was located.
The way from were we came into Lynchburg was country idyllic, quiet and lush. We discovered were the distillery and warehouse buildings were located and found the parking lot.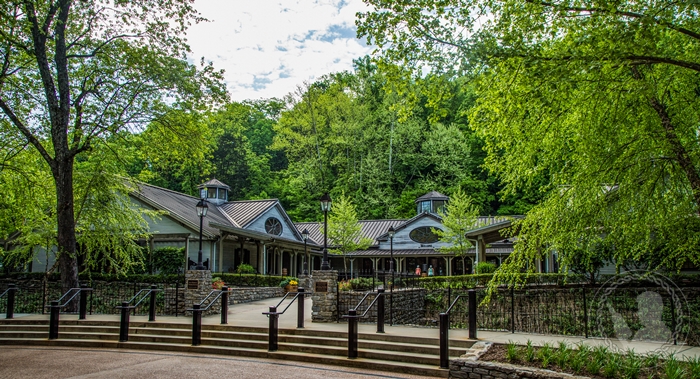 They produce a lot of bourbon – a lot! and they really have a lot of visitors which i.a. seen on the size of the parking lot (about 300.000 visit every year). They have made a nice visitor center and everything is in order. From museum objects to tour schedules.
They have various guided tours where one is the story of Jack Daniel's (no whiskey drinking on this tour), the tour where you end with tasting of their regular products and there is "The Angel's Share" tour, this was the one we took. Basically the tours are the same, but with different endings. I think. However, you get around where the Single Barrel is bottled and not through the "core range" part.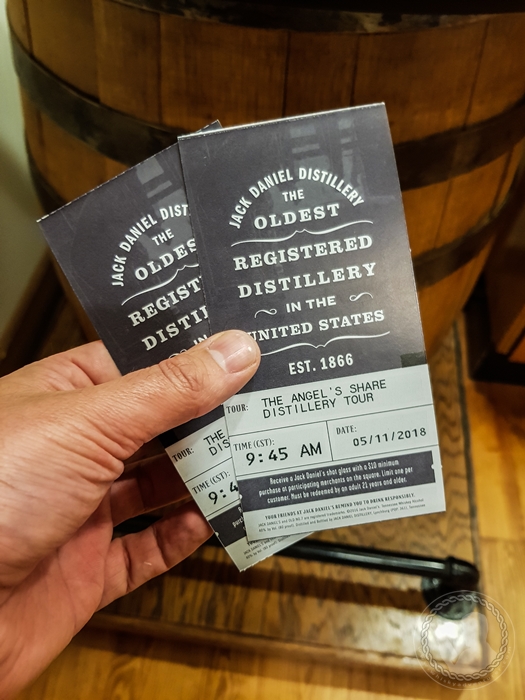 At the end of the tour we entered the oldest Barrel house which has been equipped with a fantastic tasting room. A "glass box" built into the Barrel house building. You have all the barrels stacked 9 barrels high around you when tasting – A Great place.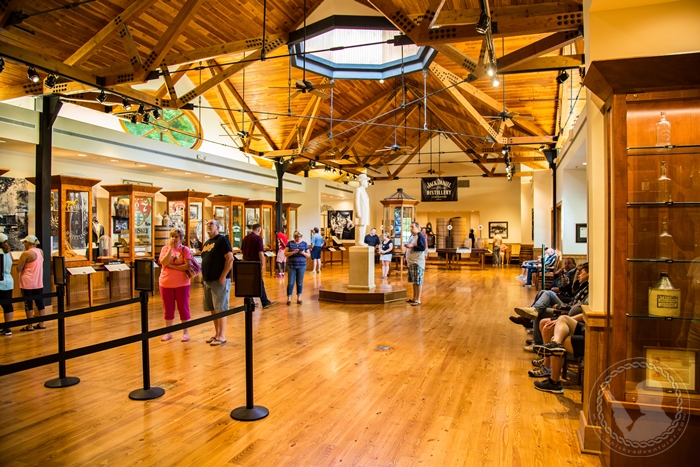 We were guided from the visitor center into a bus that took us to the Rickyard pasted one of the large barrel houses that contains 20000 barrels all placed in wooden racks seven stories high.
At the Rickyard we saw where they make the charcoal for the mellowing of the whisky. Jack Daniel's make charcoal three days a week, three times a day. The charcoal is made by burning Sugar Maple wood. It takes about three hours for a stack to burn before they put out the fire with water. They by the way use New Make (the unaged whiskey) to light the fire so the charcoal don't get a taste og gas/petrol or what you normally would use to light such a large fire with.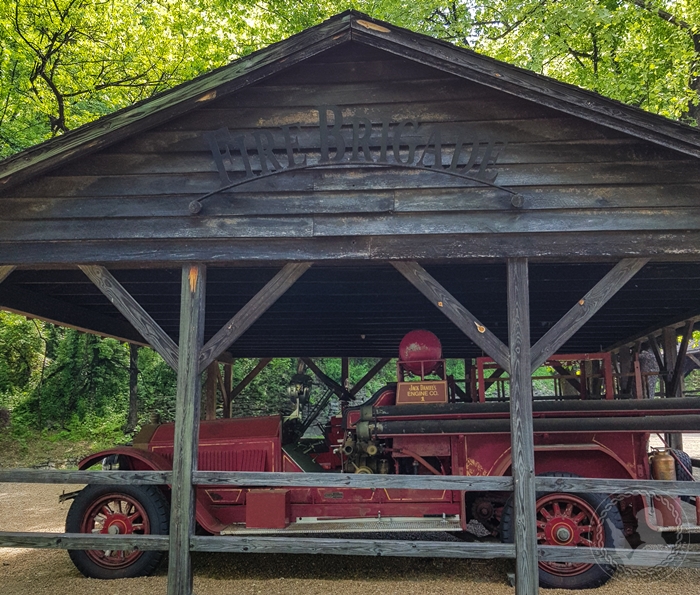 From here we walked to were the old firetruck was. We didn't get to see the new firetruck but we heard that the distillery has it's own little fire department, just in case.
We were now entering the Old Distillery Office building. This was where Jack Daniel was leading the Distillery. All the Master Distillers through time had their picture on the wall. We were told the bascis of making whiskey and what the recipe of Old No.7.We saw the office desks and more and heard some stories about Jack.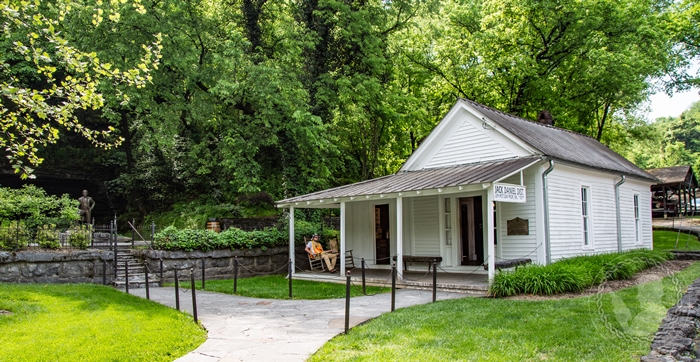 Now to the water source. A limestone cave with the purest water. They pull the water up from the underground and it is clean and free of iron with the help from the limestone. If there is iron in the water it will make the whiskey bitter and give it a more black'ish colour. They are pumping about 3000 liter water up every minute. Quite a lot of water.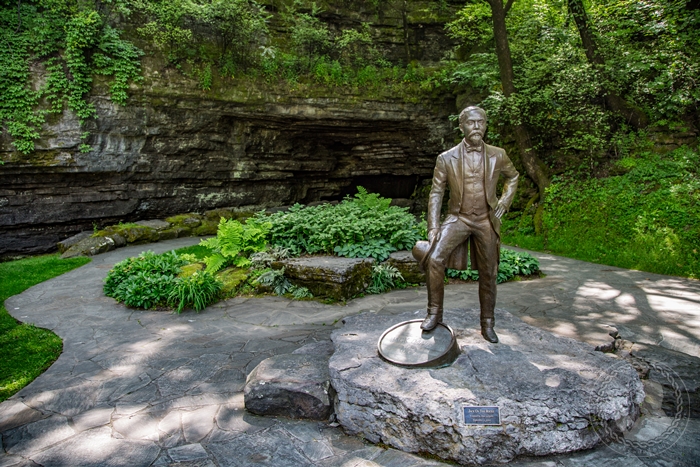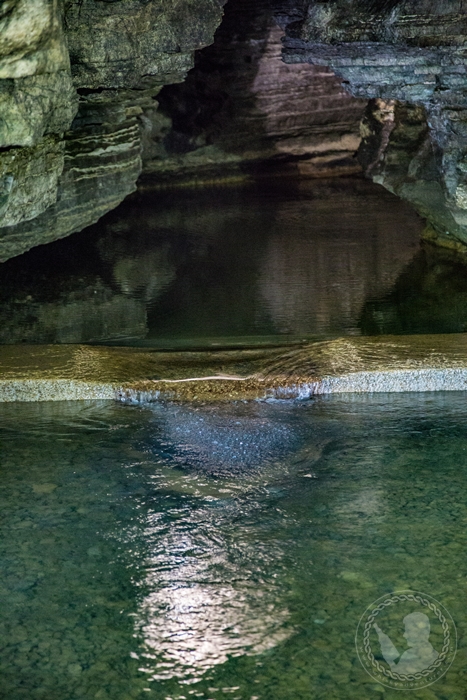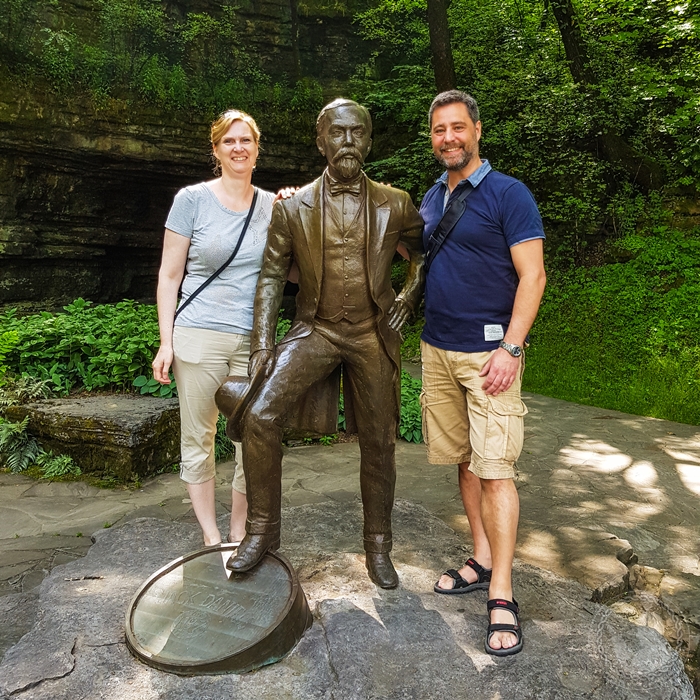 Next stop was the Grain Mill. This is where they recive all the grain used in the mash. There is 25 deliveries of grain every day. They use 38,5 Hectares Corn every day. The Corn is from Alabama, the Rye from Canada and the Malted Barley from Montana. There are 12 silos, (8 with corn, 2 with rye and 2 with malted barley)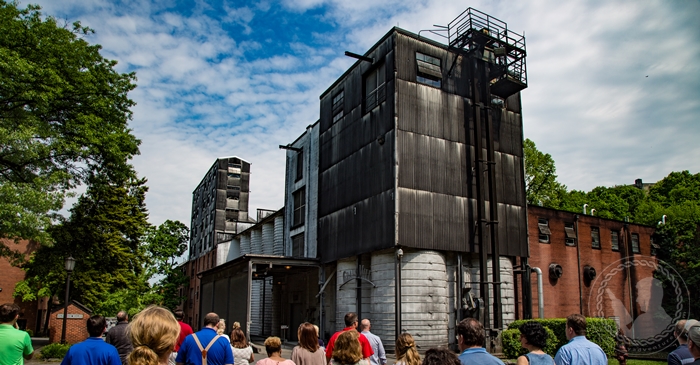 In the fermentation building there are 64 tank with a capacity of each 151416 Liters. 53977,5 Kilos og grain and 151416 Liters of water are mixed and sent into the fermenting tanks with yeast. They also make their own yeast at Jack Daniel's. The mash recipe is 80% Corn, 12% Malted Barley and 8% Rye. This contains 20% sour mash from an earlier run. This is the same recipe for all the whiskies, they just mature differently to give the different taste.
The fermentation takes 4-7 days.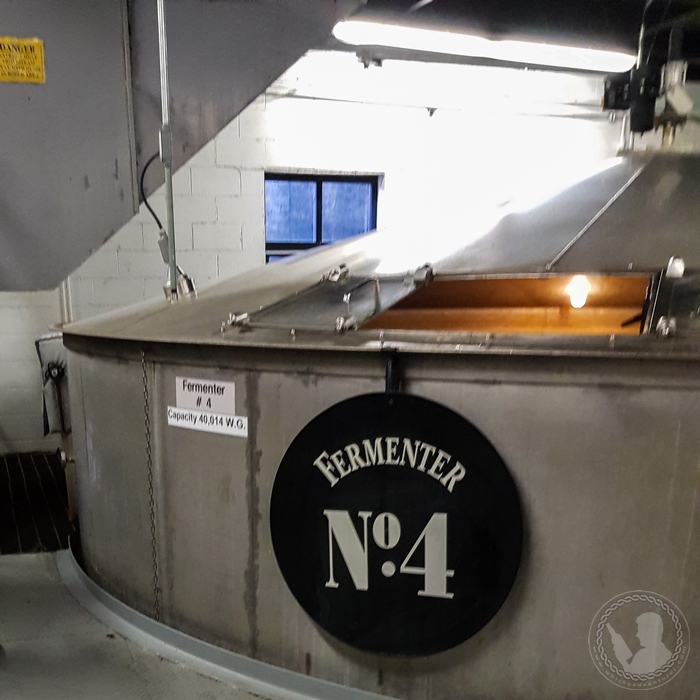 When we left the fermentation building we where meet with a sight of green leafs and black trees. Even the buildings were black. This is Baudoinia compniacensis also called Distillery Fungus or whiskey fungus, which is a black fungus and mold living of the airborn alcohol at distilleries and barrel houses. It is kind of cool but also pretty scary to see all the black on the trees and buildings and knowing it is a living fungus feeding on the alcohol in the air.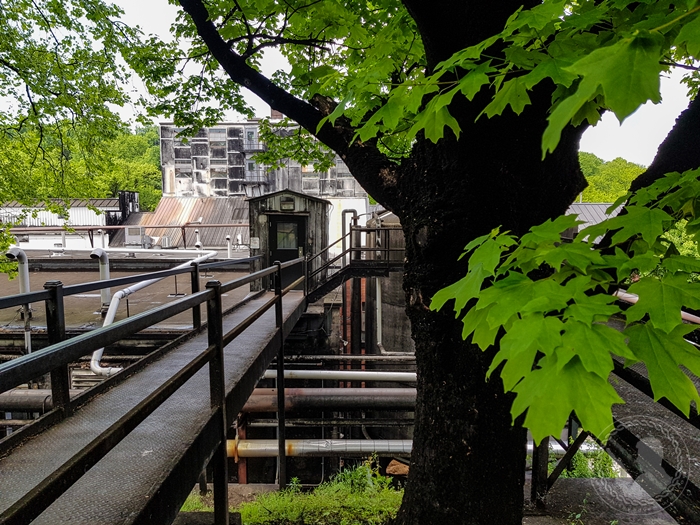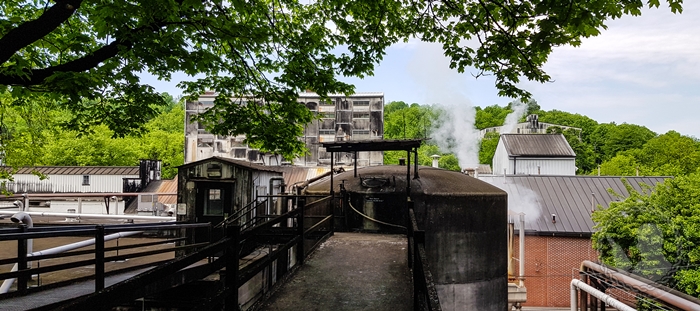 After the mash has fermented it is now a "beer" called Distillers beer or wash. The wash is pumped to the five Copper Column stills to be distilled, they are 13,7 meters high. The heating is steam. When distilled first time the spirit is at 19% abv and it runs into a Doubler or Thumper which is also made of copper and is more like a pot still to be distilled a second time. Now it comes out at 70% abv. There is distilled about 220 liters per minut!
From distilling the New Make is pumped to the Mellowing building and this is where the difference from Bourbon and Tennessee Whiskey come into the picture. The New Make is run through a tower of the charcoal we started at. These charcoal towers are 3,3 meters high and hold 880725 liters of charcoal. There are 60 of these charcoal Vats and it takes the New Make 6 days to pass though.
Most of the spirits are through the charcoal vats once but Gentleman Jack is mellowed twice.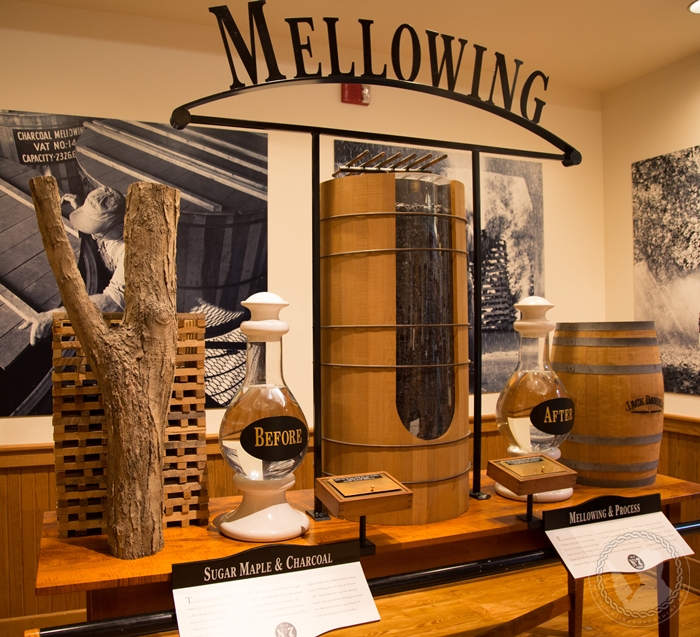 Now the mellowed new make is ready to be filled into the barrels. All virgin oak and 200 liter barrels. They are put to rest for 4-7 years in the barrel houses. some at the bottom, these are used for "Old No.7" and some at the top in "Angel's Roost" These are used for "Single Barrel" Bottling. The top storage has more angel's share and it is said that it can be up to 30%…. I hope that is in a 4 year periode.
Jack Daniel's fill 1000 barrels every day and have some 20000 barrels maturing in each Barrel House. They have about 90 Barrel Houses so that is quite a lot of barrels and maturing whiskey. Let's do a little math; 200 Liters x 20000= 4 million liters in one barrel house. 20000 barrels x 90 houses = 1.8 million barrels x 200 Liters = 360 million liters of maturing whiskey!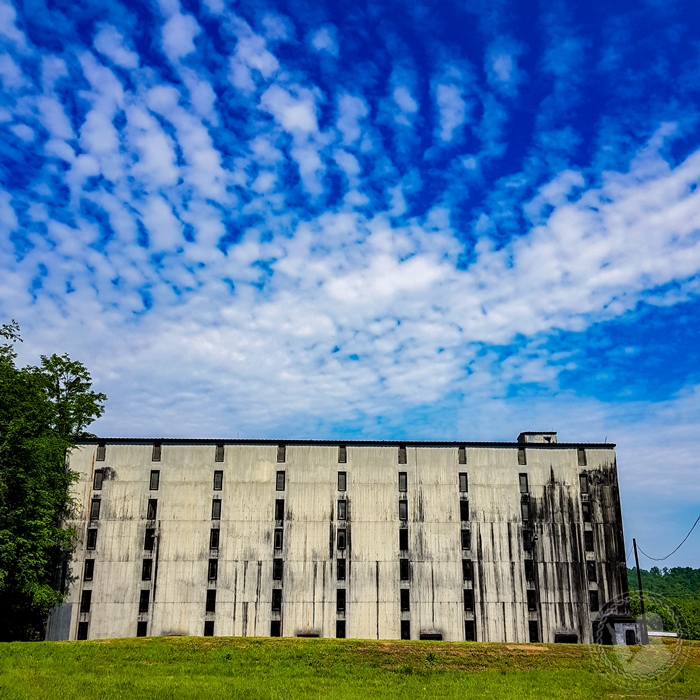 On our way we passed through the bottling house. Impressive how the bottles are transported, filled, getting labled , being checked and boxed.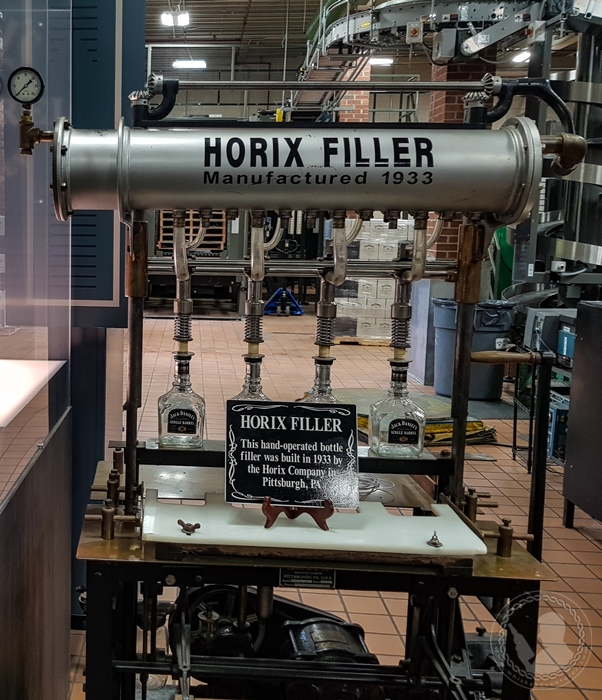 The tour ended with a tasting in the amazing Oldest Barrel House. The smell is fantastic here.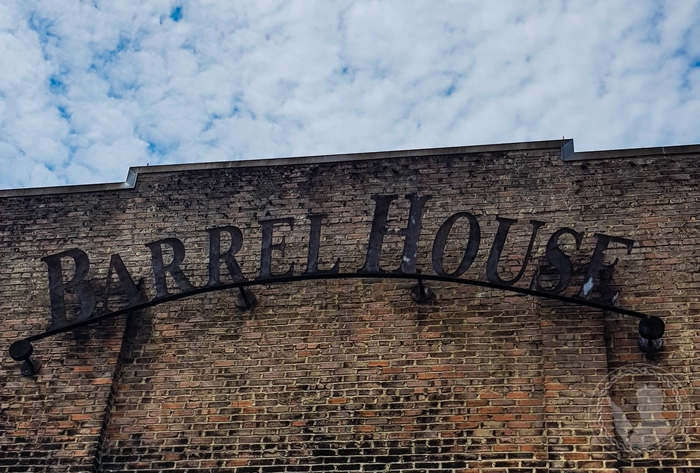 In the tasting room we tasted a little of what we don't see on the shelves in the supermarkets and there have a little more flavor than the well known "Old No. 7"
We tasted:
✰ No.27 Gold
✰ Sinatra Select
✰ Single Barrel Select
✰ Single Barrel Barrel Proof
✰Single Barrel Rye
The two I liked the most was No. 27 Gold and Single Barrel – Barrel Proof. Normally I fancy Rye Whiskey, but this one didn't ring my Bell.
I will write more about them in separate posts.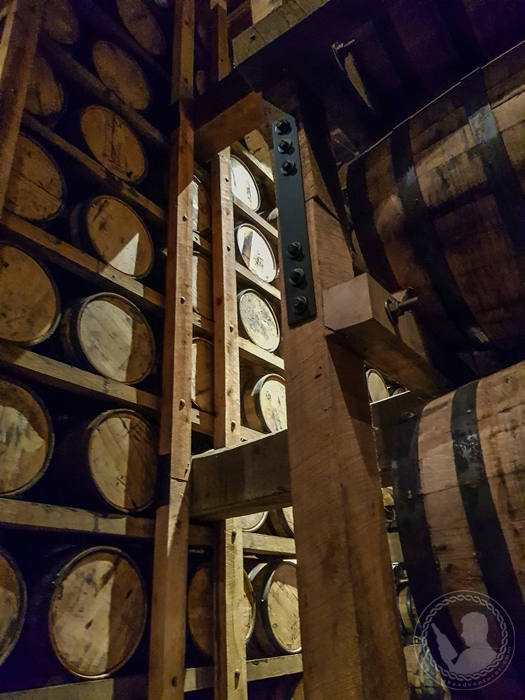 I really like to have good time to look at it all and have the opportunity to ask questions that may take a little longer to answer and that can trigger a story that you would not normally get otherwise, but it is one of the things there is no time for on these tours but it was a cool tour and it was great to visit this giant in the whiskey marked.
It would have been top knotch if we had seen them burn the maple tree to make the charcoal for filtration, but we only got to se the next stacks ready to be set on fire.
One other things that also impressed by the way, was the Tanker driving outside the distillery. Yes, what was special about this tanker, you might be thinking. I was of the thought that the entire production and bottling took place where we were, but by asking the parking attendant where the tankers drove to, he told me that there was a whole new bottling plant just outside Lynchburg where they handled everything going out of USA. There was also just 1 tanker he told me. Okay, it didn't take it long to leave the distillery in town, go to the new plant, empty the tank and return. I didn't time it, I should have, I know and I don't know how much such a tanker holds, but it managed to pass us at least 4 times in 4-5 hours we were there. That is a lot liters of bourbon per. day being refueled and driven out to be filled in barrels and bottles.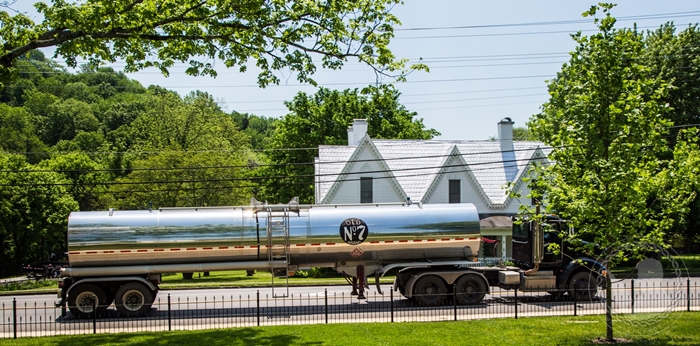 We drove out of town opposite of where we entered as we were about to move on. We passed their new bottling plant, which, however, was packed a little away from the main road on the right side. Shortly after, on the left side of the road, large gray warehouses appeared. It can only have been Jack Daniel's warehouses, and hold on .. there are many ….. It was a wild sight and I really wanted to take pictures but didn't get a single one of the impressive sight …. I was the driver and there was no were to park legal.
There is a lot more to tell about and I might do that in another port as well. Now I'll just close with some fun fact:
☞ Jack Daniel's real name is: Jasper Newton Daniel
☞ Jack learned to distill from Nearest Green who distilled for Dan Call. Dan Call was a preacher and moonshiner, he takes Jack in when he left his home in 1864. Here Jack learns the art of whiskey making from the preacher and an enslaved man. This was Nathan "Nearest" Green. When Jack had his distillery he hired Nearest as the Jack Daniel Distillery's head distiller (Master Distiller)
☞ Jack died in 1911 due to a blood poisoning he got from kicking his safe because he had forgotten the combination to the safe. He got to the office early one morning to get some paper work done. He couldn't open the safe and kicked it so hard he injured his left toe. It got infected which lead to amputation of the whole leg and he died from this infection age 61. (Not really af fun fact actually, but just a fact…)