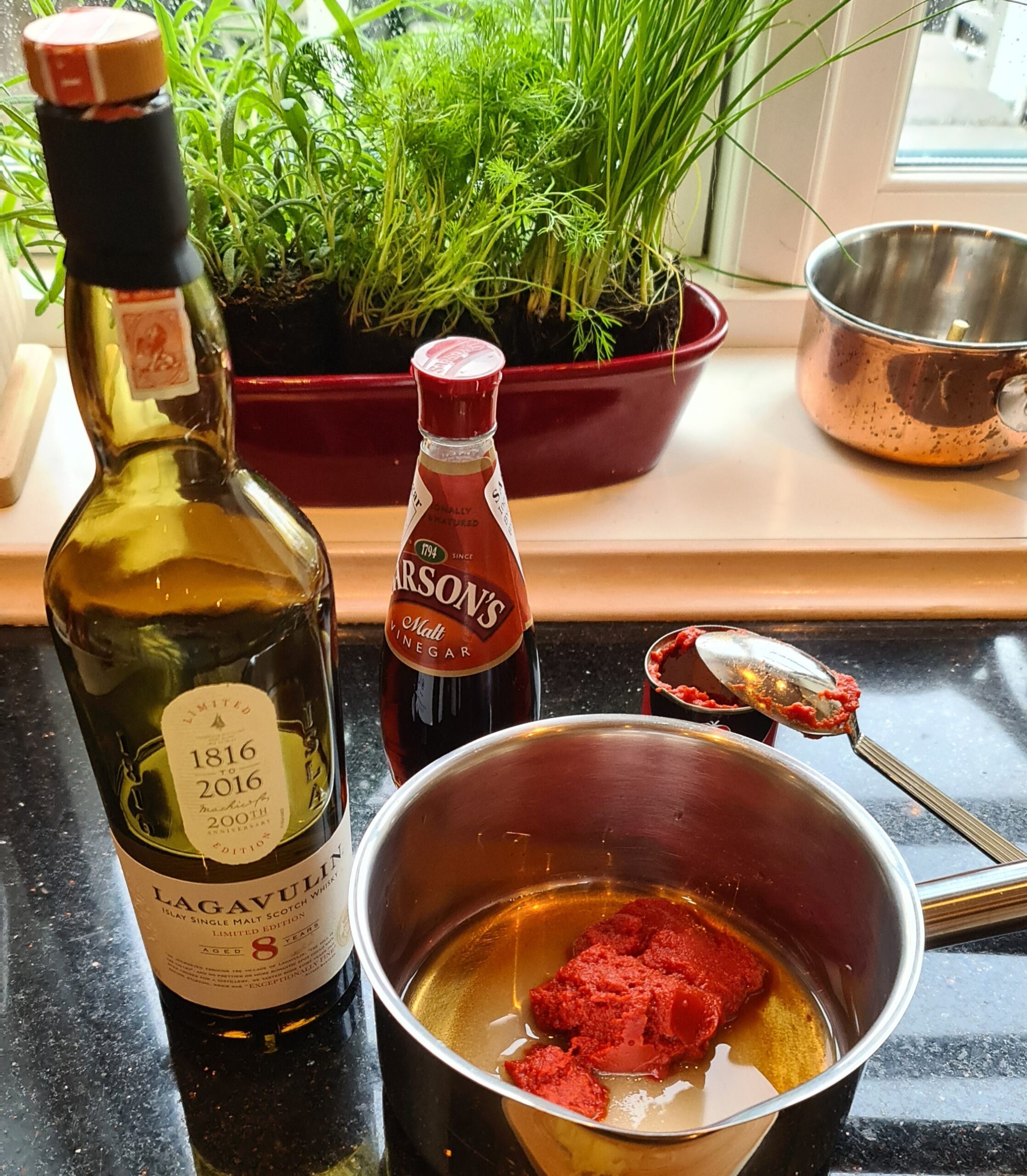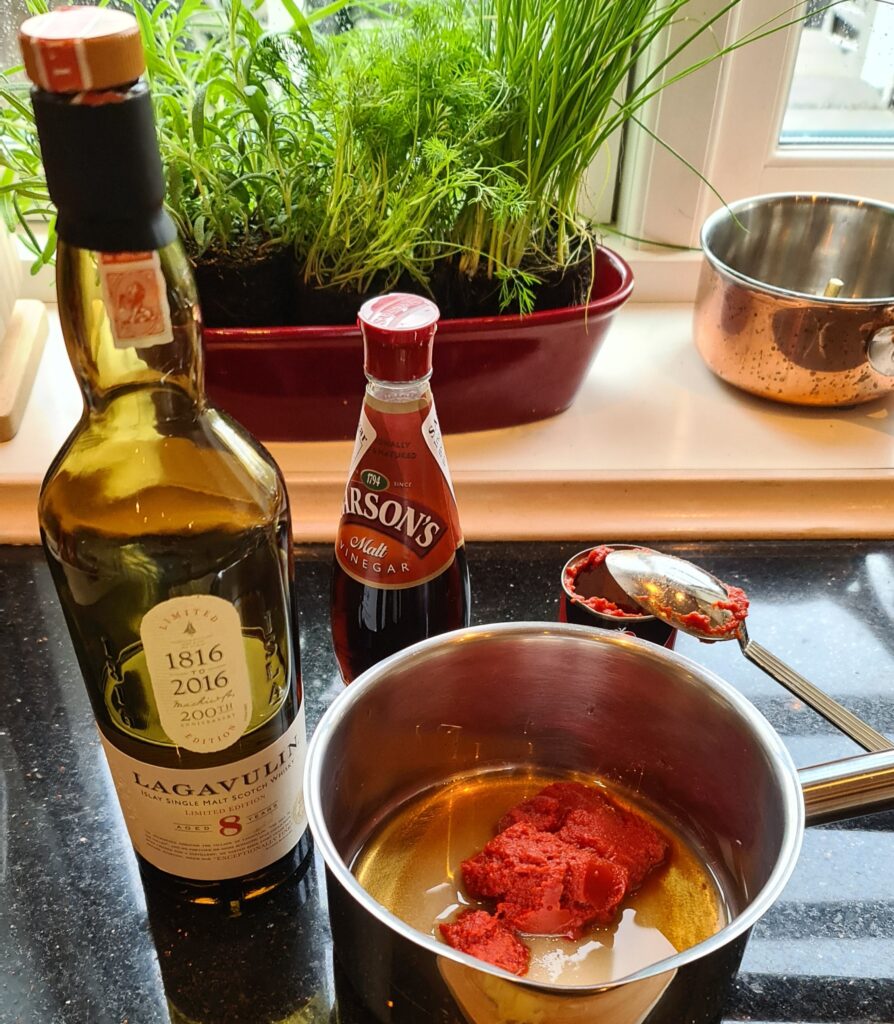 I like to cook, but I will never become a chef. However, that does not hold me back from playing with food recipes I think might be interesting.

I have an idea that at some point I will make a dinner where all dishes contain whisky in some way and it will not be wine, soda or any such thing being served with the dishes it will only be whisky that suits.
…. It probably will not be all my friends I can invite to that dinner, but I'm sure we'll have a blast.
When I come across a recipe that is interesting I would like to share it with you so you might as well be inspired for a "Whisky Dinner".
I am convinced that there is a good bit of dishes that go well with whisky and that many dishes where cognac or another spirit has been used can be replaced with whisky.
There is a whisky for every purpose, at every time, for every dish and for every one of us – it's just a matter of exploring or being introduced to it.